Compare the 2021 Ford F-150

near Marion, Iowa
The decision to invest in a new truck is a big one, so you might be comparing 2021 truck models to determine if a Ford or Chevy pickup is right for you. When you compare the 2021 Ford F-150 vs. the Silverado, Ram 1500 and Nissan TITAN, you'll find there's only one that meets and exceeds your needs: the F-150. The 2021 F-150 specs detail a long list of brand-new and class-exclusive features ranging from a hybrid powertrain to innovative workspaces. No matter if you're in the market for a truck to command the jobsite or want to hitch up to a trailer for weekend adventures, the 2021 Ford F-150 provides the utility, capability and comfort you deserve. Get a closer look at the revolutionary F-150 redesign at our Ford dealership near Marion, IA.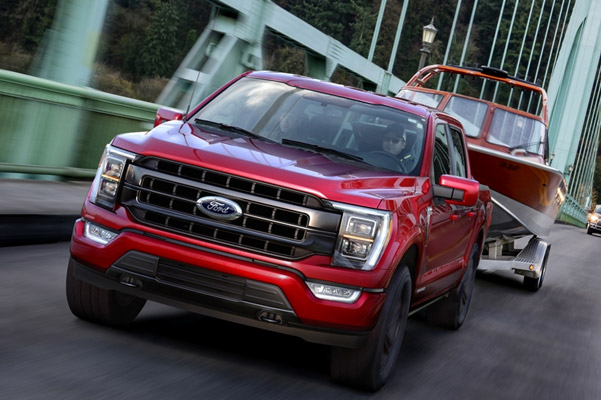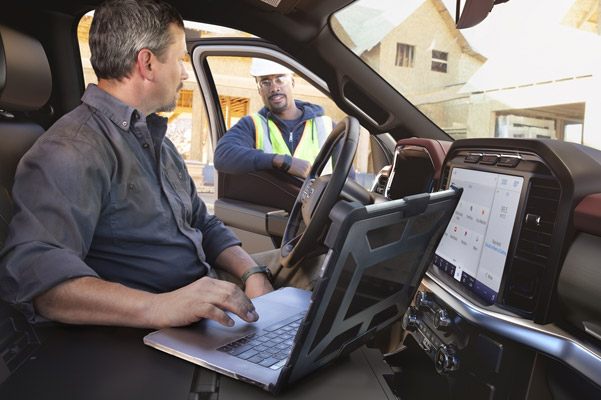 2021 Ford F-150 Engine & Transmission
One of the most remarkable 2021 Ford F-150 changes is the addition of a full hybrid engine. The available 3.5-liter PowerBoost™ V6 hybrid powertrain boasts best-in-class horsepower and torque, allowing you to reach every destination with ease. This eco-friendly F-150 engine ensures you can reduce your carbon footprint while enjoying all the benefits a truck provides. If you buy a 2021 Ram 1500, finance a new Chevrolet Silverado or get a 2021 TITAN lease, you won't have a hybrid option to explore. Plus, the new Ford F-150 has a standard 10-speed SelectShift® transmission with tow/haul mode. None of the competing trucks offer such precise handling.
| Features | 2021 Ford F-150 | 2021 Ram 1500 | 2021 Chevy Silverado | 2021 Nissan TITAN |
| --- | --- | --- | --- | --- |
| Full Hybrid V6 Engine | Available | N/A | N/A | N/A |
| Standard Transmission | 10-speed SelectShift® | 8-speed | 6-speed | 9-Speed |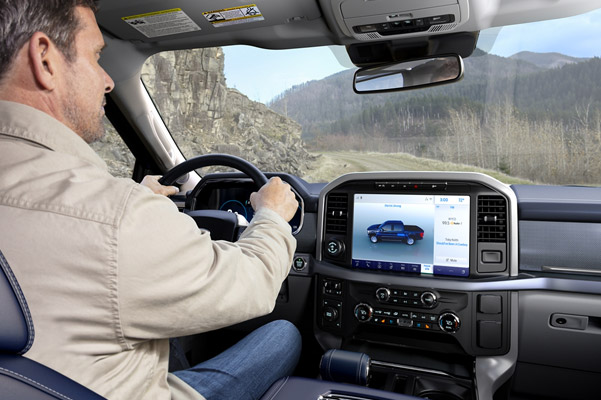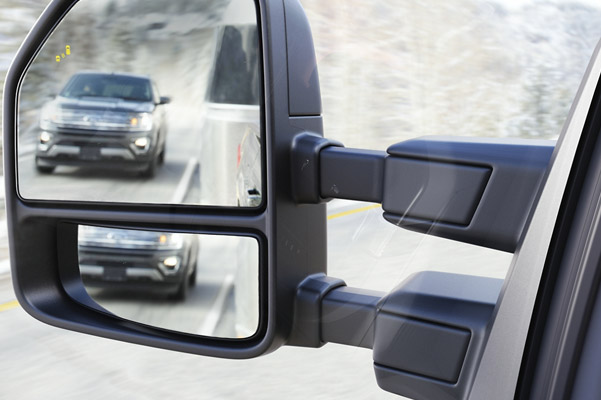 2021 Ford F-150 Exterior Comparison
The latest 2021 Ford F-150 exterior upgrades ensure you're prepared for any tasks or journeys that come your way. The available new Tailgate Work Surface will help you be more efficient than ever, while optional Zone Lighting illuminates whatever you need to see around your Ford F-150 truck. If you opt for one of the 2021 F-150 trims that comes with Pro Power Onboard™ to take advantage of the most exportable power in the light-duty full-size pickup segment. There are no similar features in the 2021 Nissan TITAN, Ram 1500 or Chevy Silverado. You'll always outshine others when you buy a 2021 Ford F-150 near Marion, IA, because this truck surpasses the competition in every way.
| Features | 2021 Ford F-150 | 2021 Ram 1500 | 2021 Chevy Silverado | 2021 Nissan TITAN |
| --- | --- | --- | --- | --- |
| Pro Power Onboard™ | Available | N/A | N/A | N/A |
| Tailgate Work Surface | Available | N/A | N/A | N/A |
| Zone Lighting | Available | N/A | N/A | N/A |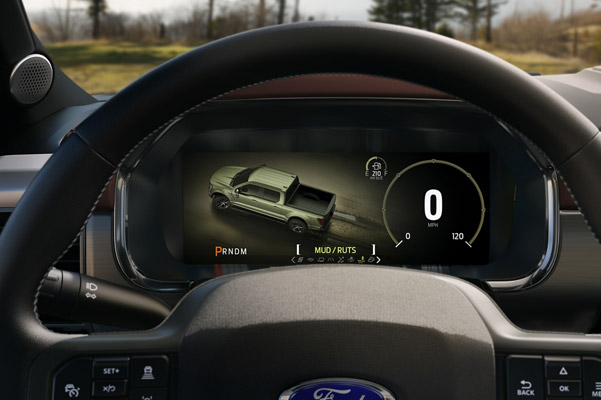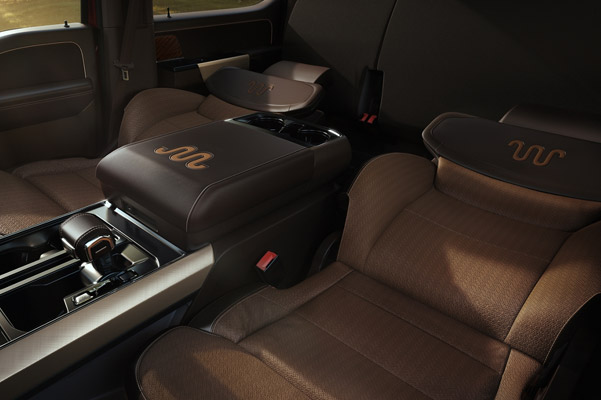 2021 Ford F-150 Interior vs. the Competition
In addition to superior performance, 2021 Ford F-150 redesign includes thoughtful interior upgrades and next-level convenience features. The available class-exclusive Interior Work Surface makes it easy to check your email and type up reports on the go. When you're in the 2021 Nissan TITAN, Silverado or Ram 1500 interior, you'll still be balancing your computer on your lap. And if you're trying to relax, the optional Max Recline Seat ensures complete comfort. You won't find anything similar when you compare the Ford F-150 vs. Ram 1500, Silverado or TITAN specs.
| Features | 2021 Ford F-150 | 2021 Ram 1500 | 2021 Chevy Silverado | 2021 Nissan TITAN |
| --- | --- | --- | --- | --- |
| Interior Work Surface | Available | N/A | N/A | N/A |
| Max Recline Seat | Available | N/A | N/A | N/A |
| Trailer Reverse Guidance | Available | N/A | Available | N/A |