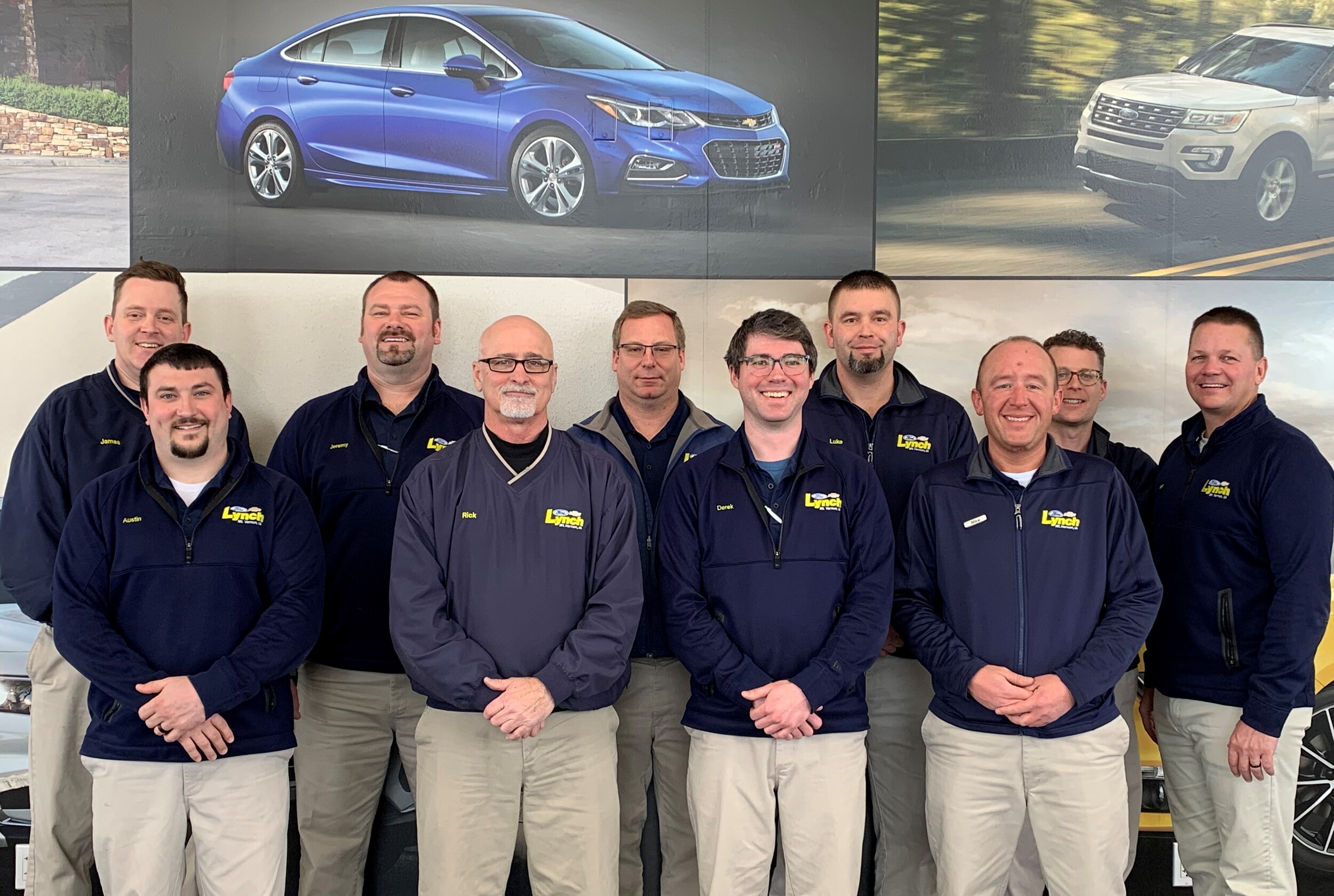 At Lynch Ford Chevrolet we are dedicated to keeping your vehicles in operation. When maintenance and repair services are necessary we strive to make the experience convenient and cost effective by doing things right the first time.
Technical Staff
20 Factory/ASE certified technicians to work on all makes and models
    4 Ford Senior Master Certified Technicians - More than any other service facility in     Eastern Iowa
    3 GM/Chevy World Class Technicians
Continuous investment into technical staff training Fixed Right the First Time
A full time Quality Assurance Specialist working in the shop with Sr. Master Certification
Latest diagnostic equipment for all your vehicles
Service Advisors having multiple years of automotive experience in Fleet Management
Fleet maintenance training and mechanical instruction for fleet managers
Free Assessment comparing your fleet maintenance expenses to industry guidelines
Convenient vehicle disposal through various means for your aged or excess inventory
Recommended Maintenance Schedule and Checklist customized to your needs
Complimentary car wash and vacuum with every service visit.
Comfy Customer Lounge Area                   
Please contact us to schedule your next appointment at 888-726-5086.