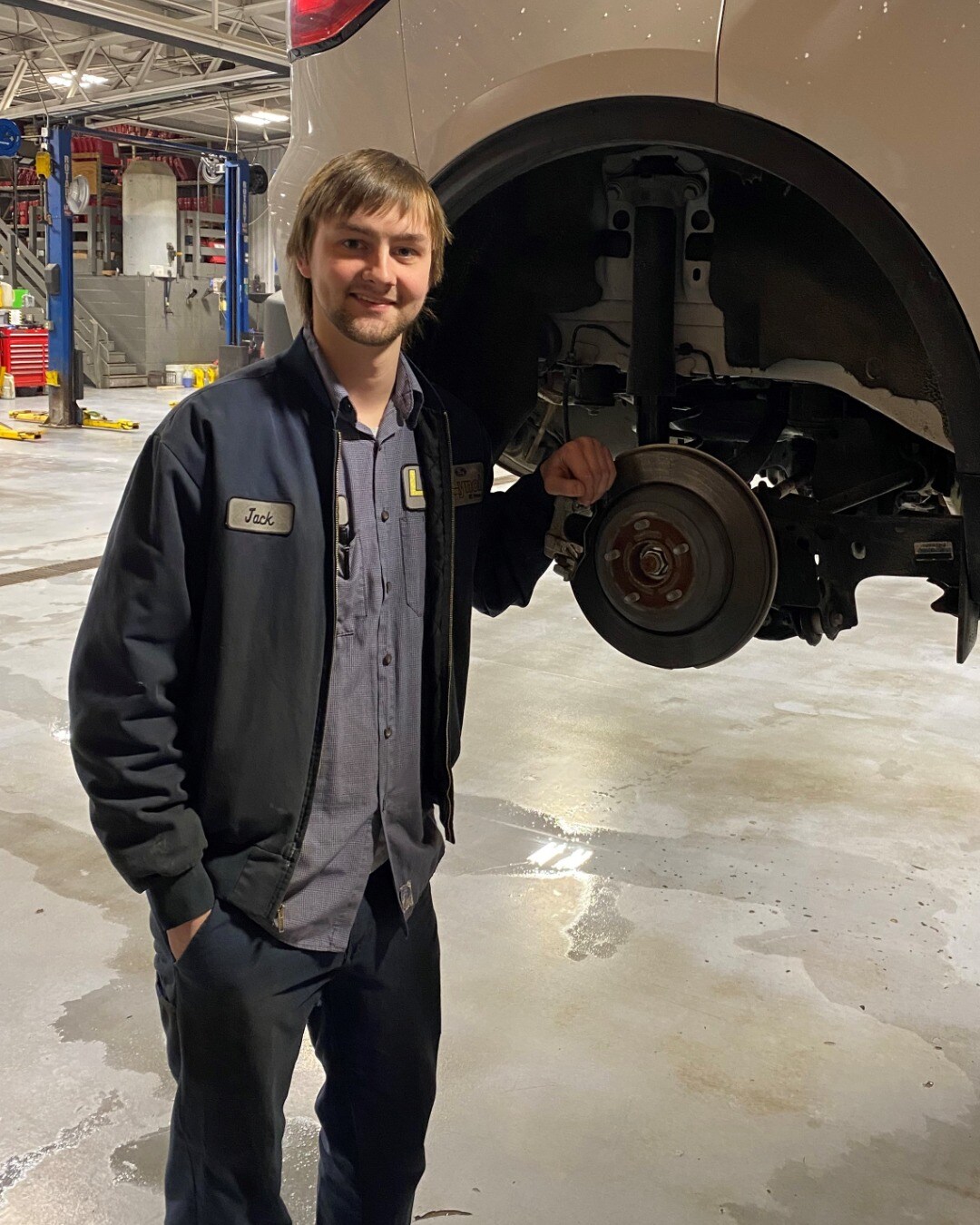 Jack Russ - Quick Lane Technician
Jack Russ - (2 years at Lynch Ford Chevrolet)
A brief synopsis of your role:
My responsiblities as a Quick Lane Technician include oil changes, tire rotations, tire repairs and replacements. I also do alignments and basic vehicle maintenance.
What's the best part(s) of your job?
The best part of my job is getting to work with like minded people and always learning new things.
Hobbies, interests, fun facts/info about you?
In my free time I enjoy spending time with my family, hanging out with friends and working on friend's cars.